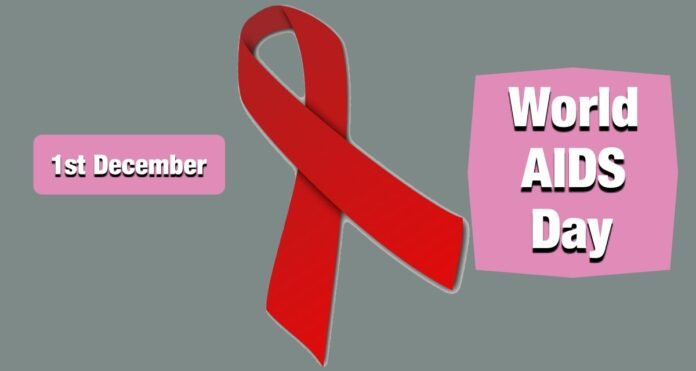 World AIDS Day is celebrated every year on 1 December. The main objective of celebrating this day is to increase awareness among people about AIDS, a disease caused by HIV infection.
For the first time, celebrating 'World AIDS Day' on a global scale was started in August 1987 by two people named James W.
In the early stages, 'World AIDS Day' was seen by connecting only children and youth. Whereas HIV infection can affect a person of any age. After which, in 1996, the United Nations (UNO) on HIV / AIDS (UNAIDS), taking care of its promotion and dissemination at the global level, did a lot of work on communication, prevention, and education under the World AIDS Campaign in 1997.
AIDS is one of the biggest health problems of the present era. According to the UNICEF report, 37.9 million people have become victims of HIV. Every day 980 children in the world are infected with the HIV virus, of which 320 die. The first case of 'AIDS' was reported in India in the year 1986. According to the data released by the Government of India, the number of HIV patients in India is about 2.1 million. Let's know about this
What is 'HIV AIDS'
The human immunodeficiency virus is a type of virus that puts infected people at risk of AIDS. The virus can be spread from person to person through blood, sharing injections, and through feeding from an infected pregnant woman to her baby. It can take a long time for a person with HIV to recover from any disease.
HIV/AIDS Symptoms
Following are the symptoms of HIV/AIDS, such as:
Fever
to sweat
chills
Tiredness
loss of appetite
lose weight
vomiting
sore throat
having diarrhea
having a cough
breathing problems
rash on body
skin problem