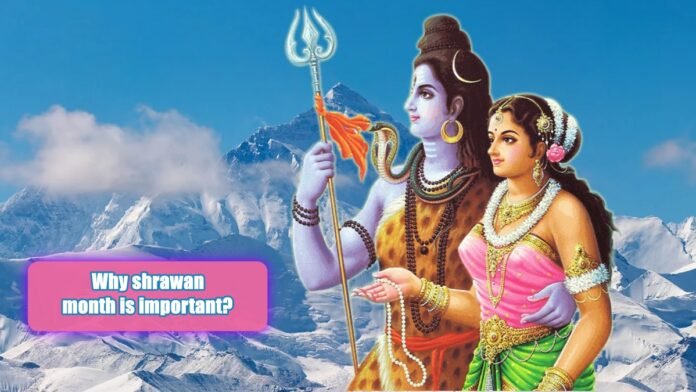 The shrawan month is a sacred period in the Hindu calendar that offers devotees an opportunity to deepen their spiritual connection with 'Lord Shiva'. It is the fifth month in the Hindu calendar and usually falls in July-August as per the Gregorian calendar. This year, it starts on July 4th and ends on August 31st.
The shrawan month is important for Hindus of India because it is associated with many legends and festivals related to Lord Shiva. One legend is that Lord Shiva drank the 'Halahal', the deadliest poison that emerged from the churning of the ocean (Samudra Manthan), and stored it in his throat, which turned blue. He came to be known as 'Neelkantha' (the blue-throated one). To reduce the effects of the poison, the devas offered him water from the holy river Ganga. This event took place in the Shrawan month and hence, it is considered auspicious to offer holy Ganga water to Lord Shiva in this month.
Another legend is that Lord Shiva's consort 'Parvati' performed penance and observed fasts on Mondays (Somvar) of this month to please Lord Shiva and get him as her husband. She also wore a 'Rudraksha', a sacred bead that represents Lord Shiva, on her wrist. Hence, devotees of Lord Shiva also observe fasts, wear Rudraksha, and visit temples on Mondays of this month to seek his blessings for health, wealth, and happiness.
Some of the important festivals that are celebrated in this month are:
Krishna Janmashtami: The birthday of Lord Krishna, an avatar of Lord Vishnu, who is also worshipped by many Shaivites (followers of Lord Shiva). It falls on the eighth day (Ashtami) of the dark fortnight (Krishna Paksha) of this month.
'Raksha Bandhan': A festival that celebrates the bond between brothers and sisters. Sisters tie a sacred thread (Rakhi) on their brothers' wrists and pray for their protection and well-being. Brothers promise to protect their sisters and give them gifts. It falls on the full moon day (Purnima) of this month.
'Naga Panchami': A festival that honors the serpent gods (Nagas) who are associated with Lord Shiva. Devotees offer milk, flowers, and sweets to snake idols or live snakes and seek their blessings for fertility, prosperity, and protection from snake bites. It falls on the fifth day (Panchami) of the bright fortnight (Shukla Paksha) of this month.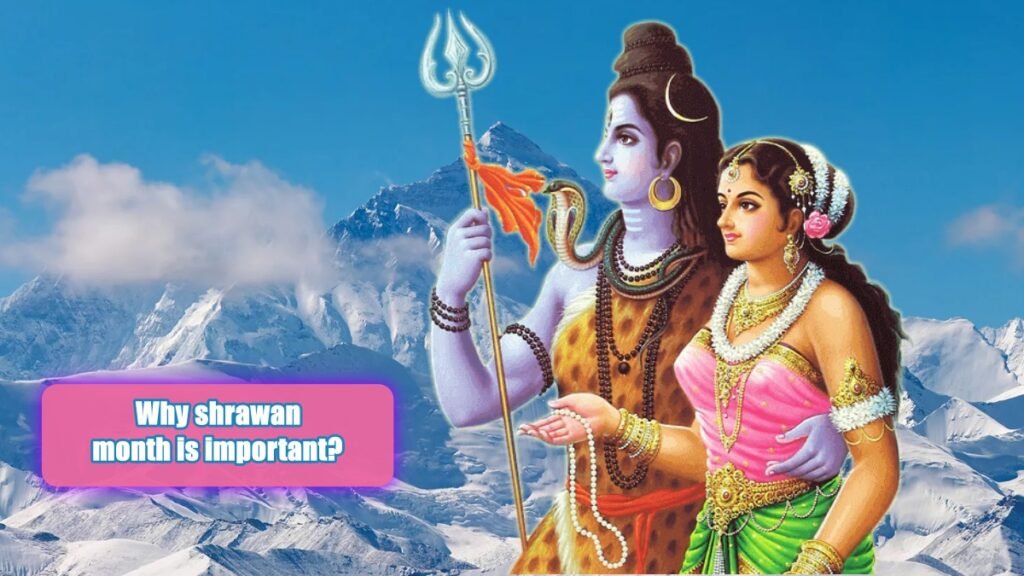 'Pola': A festival that celebrates the bond between farmers and their bullocks. Farmers decorate their bullocks with ornaments and colors and worship them as a symbol of Lord Shiva's bull Nandi. They also take them for a procession and exchange greetings with other farmers. It falls on the new moon day (Amavasya) of this month.
'Hariyali Teej': A festival that celebrates the reunion of Lord Shiva and Parvati after a long separation. Women dress up in green clothes and jewelry and perform rituals for the well-being of their husbands or desired husbands. They also swing on decorated swings and sing songs of joy. It falls on the third day (Teej) of the bright fortnight (Shukla Paksha) of this month.