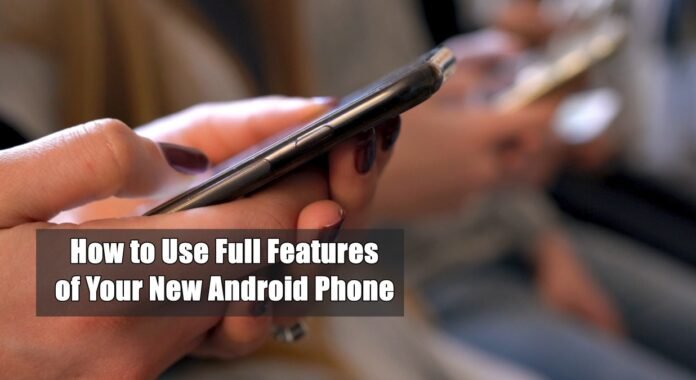 If you have just bought a new Android phone, you might be wondering how to make the most of its features and capabilities. Android is a versatile and customizable operating system that offers a lot of options and settings to suit your preferences and needs. In this article, we will show you some of the basic and advanced features that you can use on your new Android phone.
Basic Features
Set up your phone
The first thing you need to do is to set up your phone with your Google account, which will allow you to access various Google services and apps, such as Gmail, Google Photos, Google Drive, Google Assistant, and more. You can also choose to transfer your data from your old phone, such as contacts, messages, photos, and apps, using the Google Backup and Restore feature. To set up your phone, follow the on-screen instructions when you turn on your phone for the first time, or go to Settings > System > Advanced > Backup.
Customize your home screen
One of the best things about Android is that you can customize your home screen with different widgets, shortcuts, wallpapers, and themes. You can also use different launchers, which are apps that change the look and feel of your home screen and app drawer. To customize your home screen, long-press on an empty space and select Home settings. You can also long-press on any widget or shortcut to move or remove it. To change your wallpaper, long-press on an empty space and select Styles & Wallpapers. To download different launchers, go to the Google Play Store and search for "launcher".
Manage your notifications
Notifications are alerts that appear on your phone when you receive a message, a call, an email, or any other app activity. You can manage your notifications by swiping down from the top of your screen to open the notification panel. You can also swipe left or right on any notification to dismiss it or access more options. To change your notification settings, go to Settings > Apps & Notifications> Notifications. You can also long-press on any notification to quickly toggle its settings.
Advanced Features
Use Google Assistant
Google Assistant is a smart assistant that can help you with various tasks and queries using voice or text commands. You can use Google Assistant to make calls, send texts, set reminders, play music, get directions, check the weather, control smart devices, and more. To use Google Assistant, say "Hey Google" or "OK Google" when your phone is unlocked or press and hold the home button. You can also type in your query by tapping the keyboard icon on the bottom left corner of the screen. To change your Google Assistant settings, go to Settings > Google > Account services > Search, Assistant & Voice > Google Assistant.
Use split-screen mode
Split screen mode allows you to use two apps at the same time on your phone's screen. This can be useful for multitasking or comparing information. To use split screen mode, open one app and then swipe up from the bottom of the screen to open the recent apps view. Tap on the app icon at the top of the screen and select Split Screen. Then choose another app from the recent apps view or the app drawer. You can adjust the size of each app by dragging the divider in the middle of the screen. To exit split screen mode, drag the divider to the top or bottom of the screen.
Use dark mode
The dark mode is a feature that changes the color scheme of your phone's interface to dark colors, which can reduce eye strain and save battery life. To use dark mode, go to Settings > Display > Dark theme and toggle it on or off. You can also schedule dark mode to turn on or off automatically based on sunrise/sunset or a custom time range. Some apps may also have their own dark mode settings that you can adjust independently.
These are some of the basic and advanced features that you can use on your new Android phone. There are many more features and settings that you can explore and customize according to your liking. Have fun with your new Android phone!